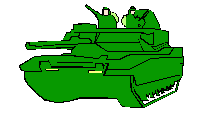 0.0%
This is the percentage of domestic steel shipments used for military purposes in 2000, according to the U.S. steel industry's own trade association.*
Out of 109,600,000 tons of steel shipped domestically last year, less than 32,000 tons (0.0002919% of steel shipped) was used for national defense purposes.
During the peak year of World War II, the United States shipped 64 million tons of steel. Clearly, with military requirements that are less steel-intensive than they were during World War II (for example, today's helmets aren't made of steel but Kevlar®), today's production capacity can handle that if necessary.

STEEL IMPORTS DO NOT "THREATEN NATIONAL SECURITY."
BUT, RESTRICTING STEEL IMPORTS with H.R. 808 DOES THREATEN NATIONAL PROSPERITY.

CITAC'S SOLUTIONS:
Give consumers a voice in the steel policy-formulation process;
Allow imports of steel products unavailable from U.S. suppliers;
Do not layer steel quotas on top of other types of import restrictions;
Do not rush the process with an early imposition of steel quotas.
Get all the facts: Call CITAC
The Consuming Industries Trade Action Coalition

www.citac-trade.org

*Source: American Iron and Steel Institute, 2000 data on domestic steel shipments by end-use market, category entitled "Ordinance - Military"